READY TO SHOP FOR TILE FLOORING?
With tile flooring, the decorating possibilities are endless. You can choose from ceramic, porcelain, natural stone, and more in an array of distinctive colors, styles, and patterns. See below to check out some of our most popular tile brands to find out more about these floors, then visit your local store to choose the perfect tiles for your home.

Emser Tile has an extensive selection of porcelain, ceramic, natural stone and glass products that are designed for a wide range of aesthetics, performance and budgets.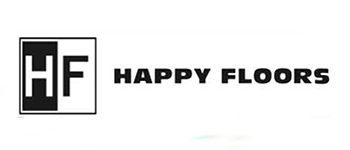 Happy Floors imports luxurious porcelain tile from Italy and Spain and proudly holds the title of top Italian tile importer.

Shaw boasts beautiful, lasting floors in carpet, hardwood, laminate, tile and stone with a mission to create a better future for their employees and community.

American Marazzi's leading edge design, exceptional quality and ready availability makes the brand stand out from its competition.

Daltile® gives you the opportunity to create a one-of-a-kind space with a comprehensive product line that features porcelain, ceramic and natural stone tiles and slabs, including medallions, glass and metal tiles.

Positioned with the fastest speed to market, American Olean has over 95 years of manufacturing, service and product design experience.

MSI supplies a wide assortment of flooring tile and stone in popular materials including Porcelain tile, Ceramic tile, Luxury Vinyl Tile and natural stone tiles.

Find domestic and imported tile for both residential and commercial spaces, in traditional and contemporary styles.

As a world-class porcelain tile and stone manufacturer and distributor, Anatolia brings the latest trends, designs and materials into homes and commercial spaces.

Taking tradition forward for over 40 years. Interceramic is a world leader in manufacturing precision-crafted tile that delivers value without sacrificing quality.

Whether your plans include tiling your walls or floors, your kitchen, bath, or shower, no dream goes unanswered by Casabella.

Paramount tile design team has worked tirelessly to create fashion-forward tile visuals.

COREtec Stone is a tile that offers an unprecedented combination of design, simple installation, livability and durability.

Vitromex is an industry leader in the manufacture of glazed ceramic, porcelain, mosaics, and decorative tile floor and wall designs for home and commercial spaces.

Stonepeak Ceramics offers a large range of Floor Tiles, Porcelain Tiles, Ceramic Tiles, Backsplash tiles and Countertops for residential and commercial applications.

This stunning collection, created using inkjet production technology, is made up of ceramic floor tile, porcelain floor tile, wall tile, and mosaics.

If you're looking for the finest selection of marble tiles, travertine tiles, select Marble Systems.

Sark offers distinctive tile options and expert design services to help create looks that adds a layer of durability to moisture-prone areas.

At Ottimo Ceramics, Inc., we offer a wide range of quality glazed and unglazed tiles, ceramics, stainless steel mosaics, porcelains, stones, and more.

Lungarno Ceramics is committed to supplying customers with the finest products the tile industry has to offer.